Thousands of West Ham United fans lined the streets of east London for a victory parade after the squad lifted their first major trophy in more than 40 years.
A bus carrying the Hammers emblazoned with the sign "Winners" struggled to make its way through the sea of delighted supporters celebrating their team's 2-1 win against Fiorentina in Prague on Wednesday night.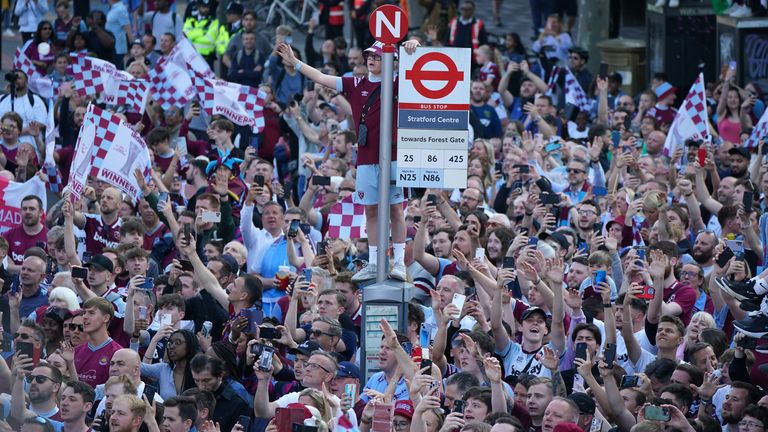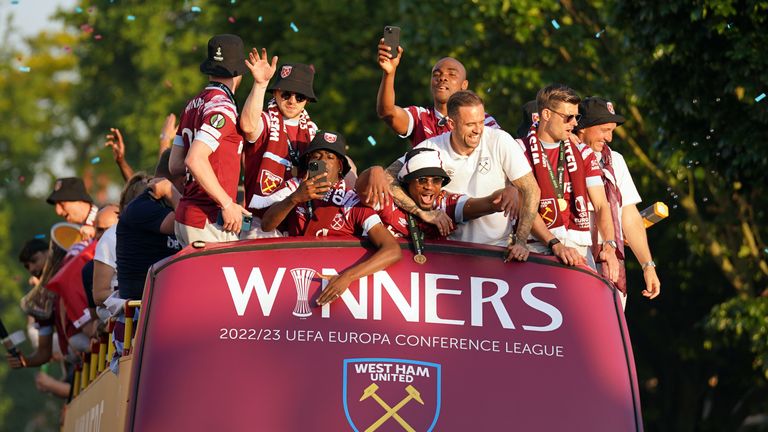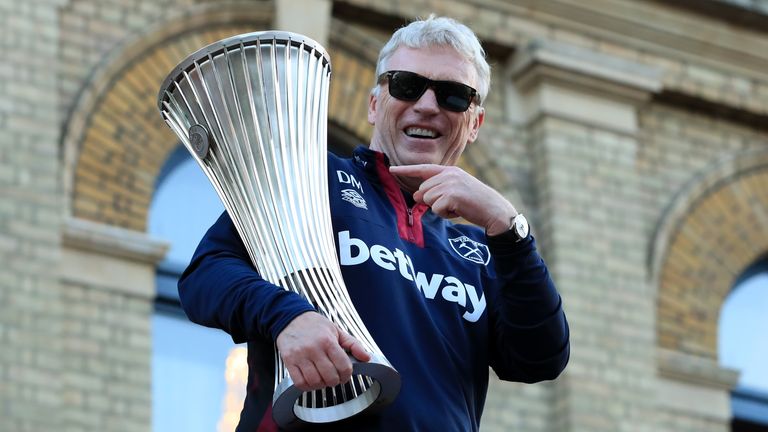 Players travelling on the open-top double-decker bus let off claret and blue flares amid the deafening sound of cheering crowds on the ground.
Fans were seen on the statue of the late West Ham and England captain, Bobby Moore, while others climbed on top of traffic lights to get the best view of the squad.
Bubbles also floated through the sky, honouring the team's famous chant, "I'm forever blowing bubbles".
The win saw captain Declan Rice – likely to leave the club this summer – become the third West Ham skipper, aside from Bobby Moore and Billy Bonds, to lift silverware in the club's 128-year history.
He told Sky Sports News: "When you're a kid, and you love football as much as I do, as the lads do, you see teams have trophy parades.
"I was once a kid watching teams do trophy parades and to now be on one and captain the side last night, is so, so special, I can't even put it into words, it's not hit me yet."