Tottenham Hotspur's Stadium is to become the 'home of the NFL in the UK' following a contract extension; two NFL games per season will come to North London per regular season until 2030
Last Updated: 14/09/23 2:51pm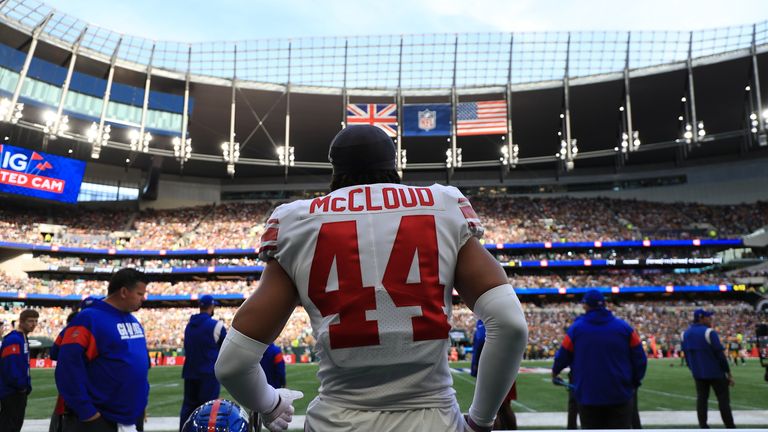 Tottenham have agreed a deal with the NFL to make their stadium the 'home of the NFL in the UK' until 2030.
Spurs today announced the expansion of their partnership with the NFL, which will see two regular-season games per year played at the Tottenham Hotspur Stadium through to the end of the 2029-2030 season.
As part of the agreement, Tottenham Hotspur Stadium will be given official status as the 'home of the NFL' in the UK.
Spurs' ground is the only stadium purpose-built for NFL games outside of the US, and two games are set to be played there during the 2023 NFL London Games in October.
"Our partnership with the NFL has been integral to our wider vision for the stadium and delivering a sports and entertainment destination in London", said the Tottenham chairman Daniel Levy.
"NFL gamedays at our stadium are special occasions where we see fans from around the world descend on Tottenham, bringing so much vibrancy to the High Road and supporting our local economy."
Watch the new NFL season continue live on Sky Sports NFL with Minnesota Vikings @ Philadelphia Eagles.