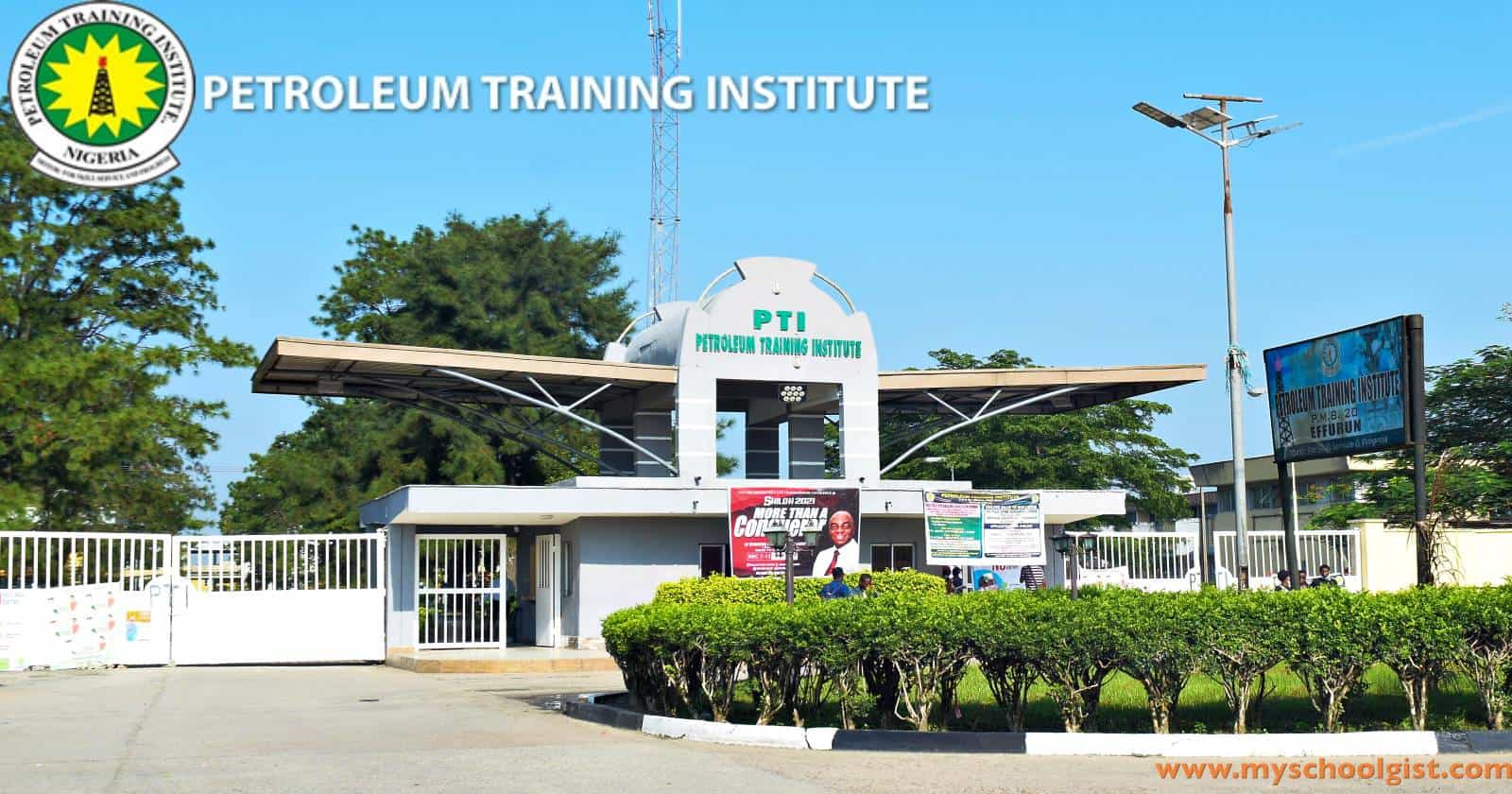 In a recent development, the management of the Petroleum Training Institute (PTI), Effurun, has released the cut-off mark for the 2023/2024 academic session admission exercise. This announcement comes as a relief for numerous students eager to kickstart their journey in the oil and gas industry.
About Petroleum Training Institute (PTI), Effurun
The Petroleum Training Institute (PTI), located in Effurun, Delta State, was established in 1973 by the federal government of Nigeria. This institution was born out of a need to equip Nigeria with the requisite middle-level manpower for the ever-growing oil and gas industry, both locally and within the West African subregion.
Over the years, PTI has grown to become a beacon of training in petroleum-related courses, offering General Welding Certificates, ND (National Diploma), HND (Higher National Diploma), and Degree certificates. These qualifications are revered within the industry and open vast opportunities for students post-graduation.
PTI Cut Off Mark for 2023/2024 Session
According to the released guidelines, to be considered for the 2023/2024 academic session's admission, candidates must score a minimum of 130 in the recent Unified Tertiary Matriculation Examination (UTME). This cut-off mark applies to all National Diploma (ND) courses offered in the institute.
SEE ALSO: Cut-off Marks for Other Universities, Polytechnics and Colleges.
Hence, aspirants for any of the under-listed ND courses who scored 130 or above are eligible to participate in the upcoming PTI Post UTME screening exercise:
Computer Science
Electrical/Electronic Engineering Technology
Industrial Safety and Environmental Engineering Technology
Mechanical Engineering Technology
Mineral and Petroleum Resources Engineering Technology
Petroleum and Gas Processing
Petroleum Engineering Technology
Petroleum Marketing and Business Studies
Science Laboratory Technology
Welding and Fabrication Technology
In conclusion, students who meet the cut-off mark are encouraged to prepare for the screening exercise. On the other hand, those who scored below the prescribed cut-off may need to consider other options as they might not be offered admission into PTI for this academic session. This decision aligns with PTI's commitment to maintaining its standard of excellence in training future leaders in the oil and gas industry.