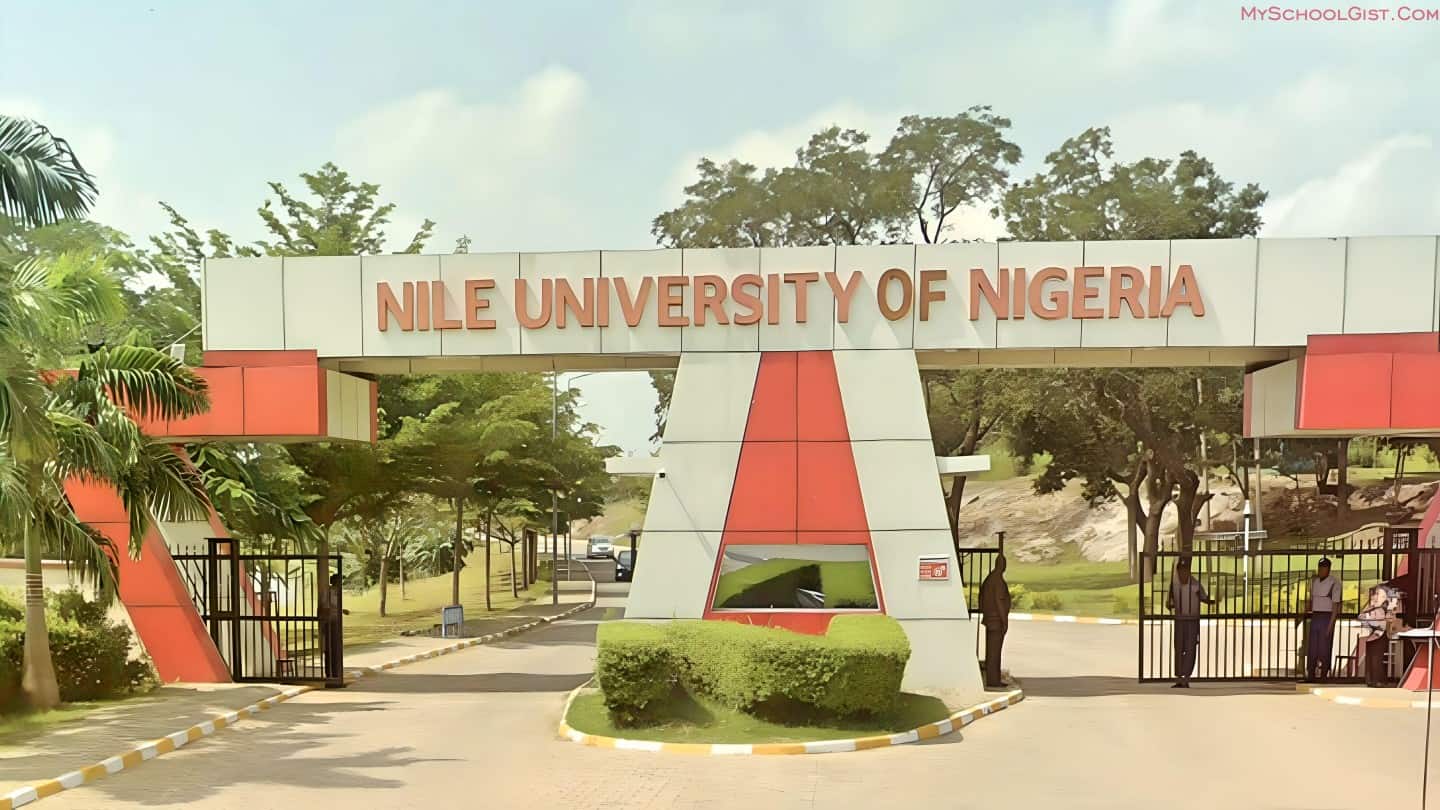 Nile University of Nigeria ("NILE") has released its scholarship and discount program for the 2023/2024 academic session. Prospective students applying for undergraduate and postgraduate programs can receive scholarships based on their JAMB or O-LEVEL (WAEC/NECO) results, as stated by the NILE Board of Trustees.
Nile University Scholarship Criteria
JAMB Score-Based Scholarships
For the JAMB score-based scholarships, the following discounts are available:
JAMB score of 240: 10% discount
JAMB score of 260: 20% discount
JAMB score of 280: 30% discount
JAMB score of 300: 40% discount
WAEC Score-Based Scholarships
For the WAEC score-based scholarships, the following discounts are available:
5A1: 10% discount
6A1: 20% discount
7A1: 30% discount
Please note: These discounts apply to all undergraduate programs except Law and Medicine.
Students who have a JAMB score of 320 and above, along with 5 A1s in their O-LEVEL results, will be offered a 100% scholarship.
A-Level Results-Based Scholarships
3 A's: 25% for NILE SPS, 20% for others
2 A's: 15% for NILE SPS, 10% for others
Scholarships for Postgraduate Programs
First-class graduates of NILE undergraduate programs will receive a 50% scholarship for their Master's (or PGD) program.
NILE graduates (undergraduate programs) with other degree classifications are eligible for a 20% scholarship towards their Master's (or PGD) program.
Postgraduate alumni of NILE returning for another postgraduate degree at NILE are eligible for a 20% scholarship.
Sports Scholarships
Outstanding performers in sports at the national or professional level are eligible for a 100% scholarship for undergraduate studies, subject to NILE Board of Trustees' approval, if they represent NILE in their respective sports.
Guidelines on Scholarships
Undergraduate applicants can only use either JAMB or O-LEVEL results for scholarships.
Recipients of undergraduate scholarships must maintain a minimum average CGPA of 3.50 to retain their scholarships for each new session.
Scholarship recipients must maintain good behaviour and not contravene NILE's regulations.
Scholarships are limited to quotas as decided by the Management of NILE and are given on a first-come-first-served basis.
NILE reserves the right to withdraw any scholarship if necessary.
Discounts
Sibling and institutional discounts are available for families with multiple children enrolled in NILE and institutions or bodies sponsoring students for NILE's postgraduate programs.
Sibling Discount
Two children: 5%
Three children: 10%
Four children: 15%
Five children and above: 20%
Institutional Discount for Postgraduate Sponsorships
5 – 10 students: 10%
10 – 20 students: 15%
20 and above students: 20%
Important Notes
Applicants can't apply for discounts or scholarships under more than one criterion. The highest discount or scholarship will apply in case of multiple eligibilities.
Applicants must apply to be considered for discounts or scholarships. These are only valid at the point of entry and are not applied retrospectively.
Discounts and scholarships do not apply to hostel fees.
This announcement is an excellent opportunity for students seeking to attend one of Nigeria's premier universities. NILE encourages prospective students to explore this opportunity and apply as soon as possible.
RECOMMENDED: Check Here for More Scholarships and Opportunities.