Christmas is the holiday that draws everyone's hearts together. It's the ideal time of year to greet others from the bottom of your heart.
Here you will find lovely Christmas messages, humorous quotes and greetings, romantic wishes for your special someone, and religious message suggestions for your Christian friends. Whether you're writing greetings to close relatives and friends or need simple message ideas for coworkers and acquaintances, these Christmas wishes are ideal for this year's holiday cards!
Merry Christmas Messages, Quotes, SMS, Greetings, Wishes
May this Christmas end the present year on a cheerful note and make way for a fresh and bright New Year. Here's wishing you a Merry Christmas and a Happy New Year!
I want you to know that I love you so much!
I am more than willing to share my life with you.
Merry Christmas.
A silent night with beautiful shining stars above, moving into a day filled with hope, love and happiness. Behold it's Christmas! Wishing you a fun-filled Xmas my love
We had rough times, but God showed us the way.
Time flies when we are happy like we are today.
May this day be full of love and be blessed.
May we be good and pass every life's test!
Merry Christmas!
May your life be filled with peace, blessings and happiness this season and throughout the New year. Wishing you a happy Xmas and a prosperous new year in advance
Christmas is the season for kindling the fire of hospitality in the hall, the genial flame of charity in the heart.
"May this season find you among those you love, sharing in the twin glories of generosity and gratitude."-Oprah Winfrey
★ Merry ★* 。 • ˚ ˚ ˛ ˚ ˛ •
•。★ Christmas ★ 。* 。
° 。 ° ˛˚˛ * _Π_*。*˚
˚ ˛ •˛•˚ */____/'\。˚ ˚ ˛
˚ ˛ •˛• ˚ | 田田 |門| ˚
…………….. ✿♥✿…………….
Here's wishing you and your loved ones on the occasion of Merry Christmas and a prosperous New Year.
The Gift of Christmas is a precious reminder that we are loved! I am so lucky to have someone I love so much at my side this festive season.
May you be showered with good health, wealth, peace and prosperity. Merry Christmas to you and your family!
If one night a big fat man jumps in at your window grabs you and puts you in a sack don't worry I told Santa I wanted you for CHRISTMAS.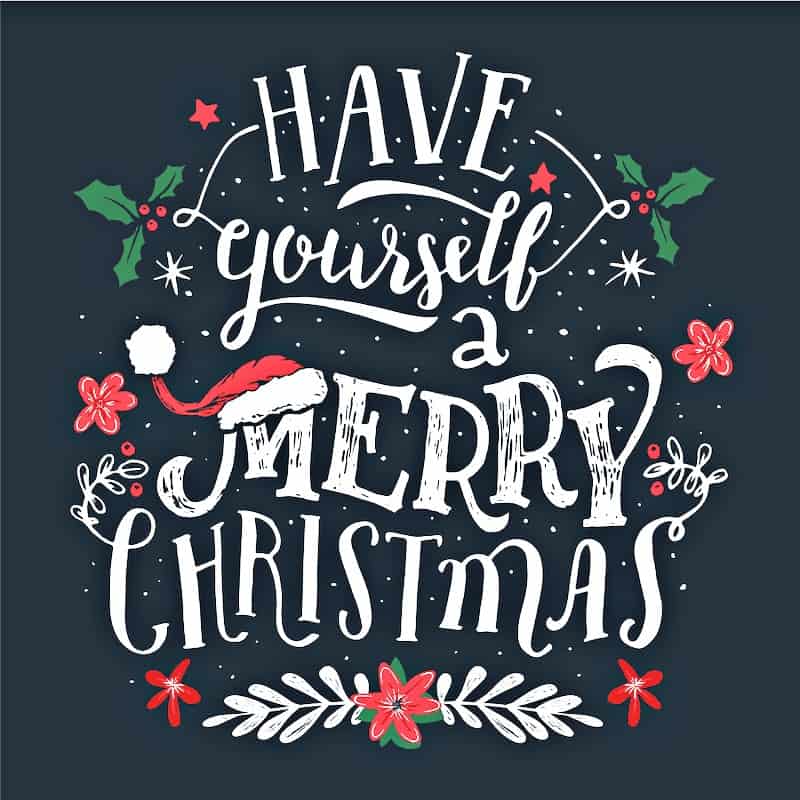 Your kind heart radiates with so much glow.
I am glad that I am the partner that you chose to be with.
Merry Christmas!
I may have no Greeting card to give, no sweet flowers to send, and no money to spend on gifts. But I have for you a Loving Heart saying Happy Xmas my love
Christmas is a time when everyone wants his past to be forgotten and his present remembered. What I do not like about office Christmas parties is looking for the job the next day.
★Merry★* ˛•。★Christmas★ 。* 。
° 。 ° ˛˚˛* –Π——*。*˚
˚ ˛ •˛•˚ */——–/~\。˚ ˚ ˛
˚ ˛ •˛• ˚| 田田 |門| ˚ …
˛ •˛•˚** l————–l˚*˛ •˛•
I wish Santa brings you the gift of never-ending happiness this Christmas! May you & your family be blessed abundantly. Merry Christmas and Happy New Year!
May this Christmas be so special that the goodness resounds into every single day of the new year. May all the wishes of your sweetheart become true. Happy Xmas my dear
I feel secured every time I am with you.
The same way that I feel saved and forgiven every time I pray.
Merry Christmas!
May this year be more promising than the year before!
Spread the happiness all around you! It is Christmas!
Merry Christmas and Happy New Year to you and your family!
May Jesus Christ blesses you and your loved ones on this day. Merry Christmas!
May this Christmas fill your life with new hope, positivity, joy and bliss. Merry Christmas and a Happy New Year to you and your dear ones!
Here's wishing you a merry Christmas and a very Happy New Year!
May the good times and treasures of the present become the golden memories of tomorrow. I wish you lots of love, joy and happiness. MARRY CHRISTMAS
FOOTPRINTS OF SANTA
oooO
(….)…. Oooo….
.\..(…..(…..)…
. .\_)….. )../….
. ……… (_/…..
SANTA IS COMING YOUR WAY.
Happy Merry Christmas!
A silent night,
a star above,
a blessed gift of hope and love.
A blessed Christmas to you!
Happy Holidays.
TAGGED: General News / Gists