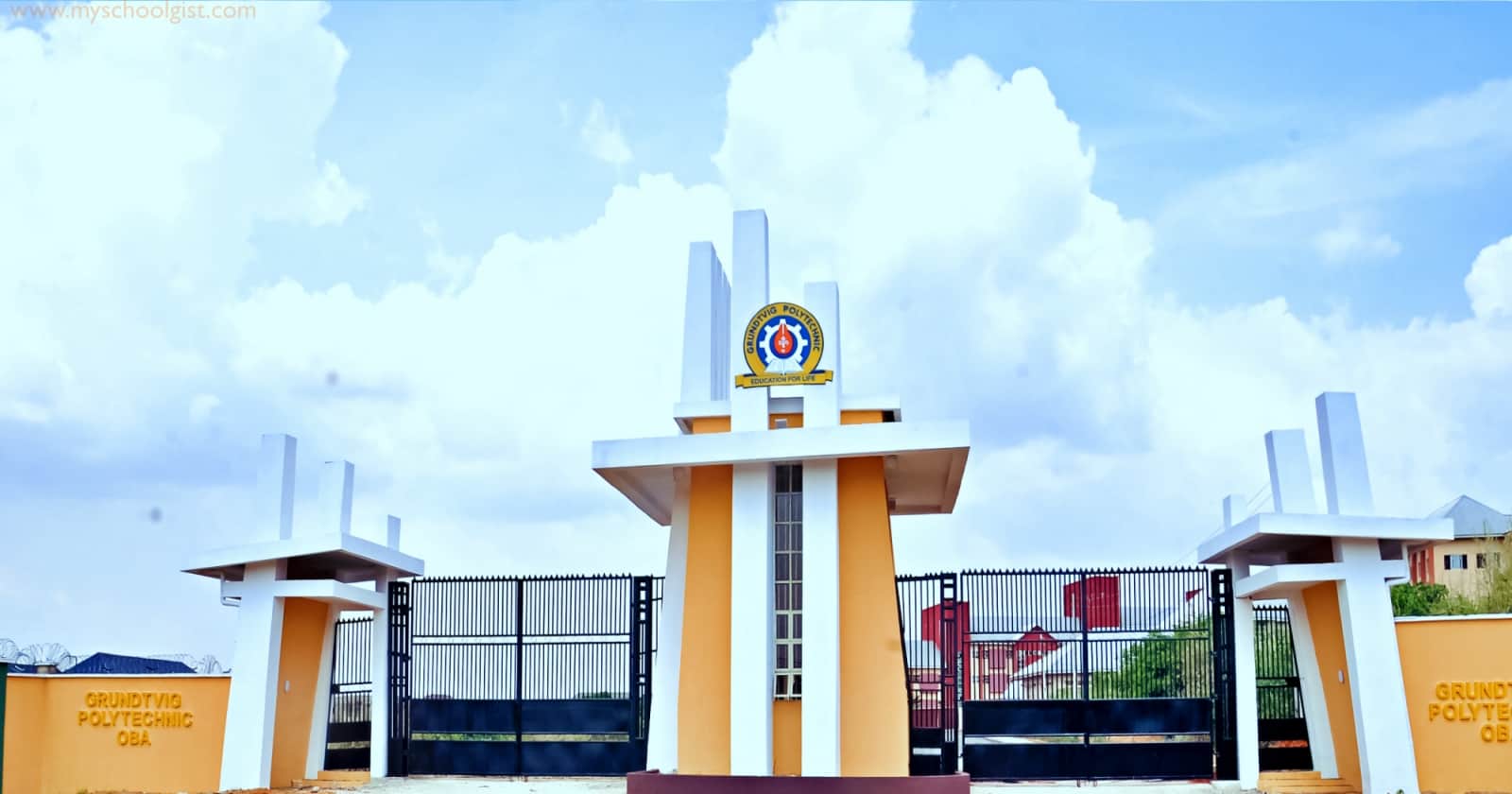 In accordance with our corporate social duty, Grundtvig Polytechnic, Oba, Anambra state, is granting complete scholarships to underprivileged individuals who participated in the 2022 UTME (JAMB) examination, as well as to suitably qualified candidates for HND programmes.
SEE ALSO: How to Apply for Grundtvig Polytechnic ND Admission and How to Apply for Grundtvig Polytechnic HND Admission.
The ND scholarships are available to candidates who scored 120 or more in the 2022 UTME/JAMB exam, whilst the HND scholarships are available to ND graduates who have completed their Industrial Training. The courses that are available for the scholarships are indicated on the flyer below.
Grundtvig Polytechnic Scholarship Requirements and Screening
The Scholarship Selection Test will hold as follows:
Date: Friday, 10th February 2023
Venue: Grundtvig Polytechnic Multimedia Lecture Hall
Time: 11.00 am prompt.
How to Apply for Grundtvig Polytechnic Scholarship
Interested candidates are to obtain the scholarship application form at Grundtvig Polytechnic, KM 11 Onitsha-Owerri Expressway, Oba, Anambra State, OR click here to complete the form online here on our website. All completed application forms must be submitted to the Polytechnic on or before Wednesday, 8th February 2023.
For enquiries, call 09015188125, 08169506685, 09019948027, 09020132877.
TAGGED: grundtvigpolytechnic.com | Grundtvig Polytechnic, Scholarships / Grants / Bursary / Awards – Local & International
RECOMMENDED: Check Here for More Scholarships and Opportunities.