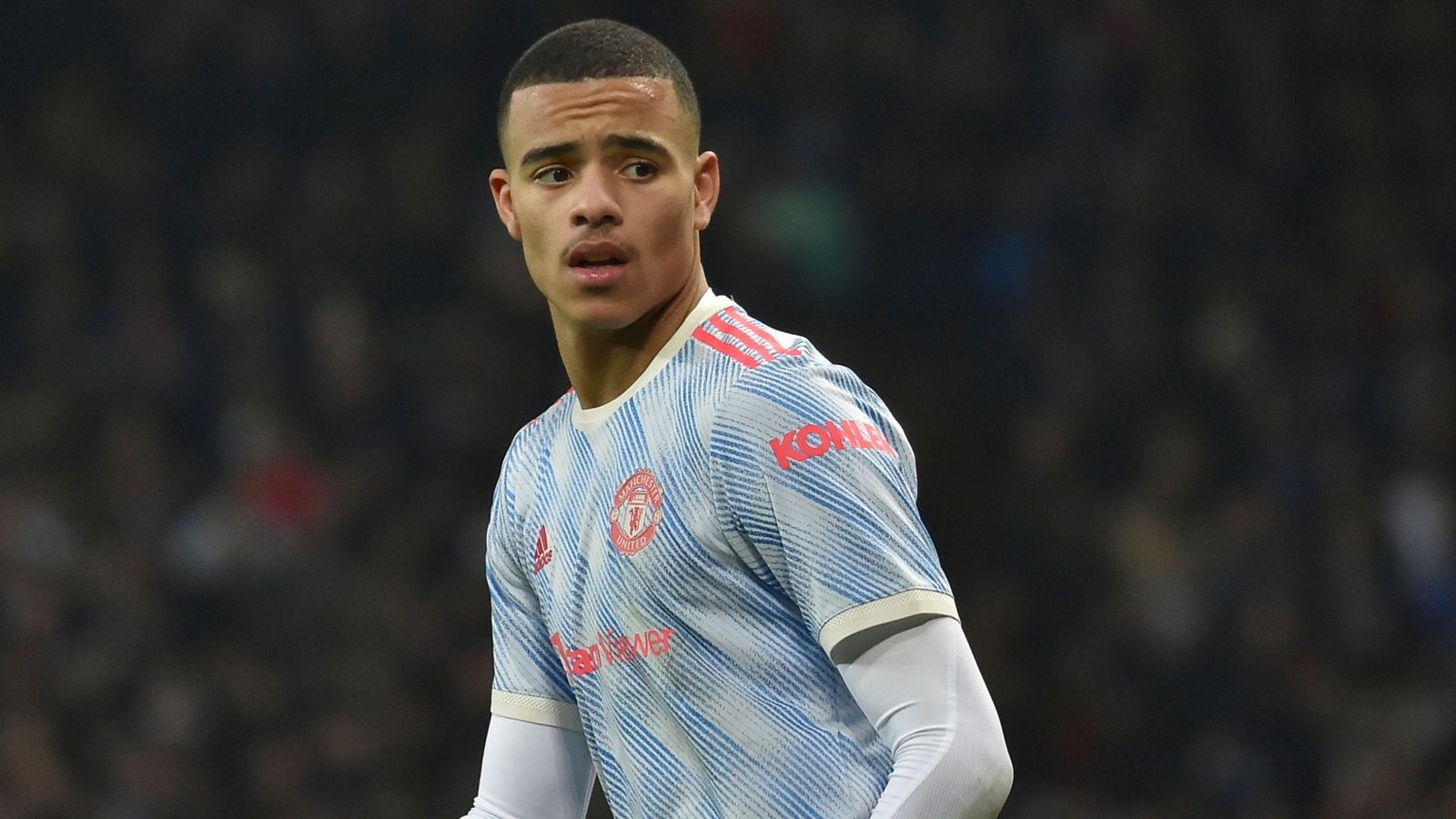 Sky Sports News' chief reporter Kaveh Solhekol answers the key questions as Manchester United announce that Mason Greenwood will be leaving the club.
Greenwood will be leaving the club following an internal investigation into the allegations of attempted rape, controlling and coercive behaviour and assault against him. It is unclear what the nature of Greenwood's exit will be.
The 21-year-old had been suspended from Manchester United training and matches while the club completed an internal investigation after the Crown Prosecution Service discontinued its case against Greenwood.
In a statement in February, the CPS said: "In this case a combination of the withdrawal of key witnesses and new material that came to light meant there was no longer a realistic prospect of conviction."
In a statement, the club said: "All those involved, including Mason, recognise the difficulties with him recommencing his career at Manchester United. It has therefore been mutually agreed that it would be most appropriate for him to do so away from Old Trafford, and we will now work with Mason to achieve that outcome."
The statement also said: "Based on the evidence available to us, we have concluded that the material posted online did not provide a full picture and that Mason did not commit the offences in respect of which he was originally charged. That said, as Mason publicly acknowledges today, he has made mistakes which he is taking responsibility for."
Greenwood, who came through Manchester United's academy, last played for the club in January 2022. He has one senior cap for England, having played in the Nations League match against Iceland in September 2020.
Man Utd CEO Richard Arnold also said in a statement that reintegrating Greenwood into the first team was "considered and planned for" amid reports earlier this month that United's senior staff had been briefed about a return for the forward.
Here, Sky Sports News' Kaveh Solhekol answers the key questions surrounding the news.
Greenwood hasn't played for Man Utd since January 2022. Take us through from there to today.
Kaveh Solhekol: Mason Greenwood was arrested after audio clips emerged on social media which appeared to show a man forcing a woman to have sex with him. It was alleged the man in those clips was Greenwood. Images were also posted online alleging incidents of violence against a woman.
Greenwood was arrested by the police in January 2022 and charged in October 2022 with attempted rape, controlling and coercive behaviour and assault. But three months later, those charges were dropped because of the withdrawal of key witnesses, and what they referred to as 'new material coming to light' which they said meant there was no longer a realistic prospect of conviction.
Mason Greenwood has always denied the charges.
Could you summarise Arnold's letter to Man Utd supporters?
Kaveh Solhekol: Some people, especially in PR roles, would ask whether Richard Arnold needed to go into so much detail. Man Utd could have just released a paragraph saying they had held a thorough internal investigation and at the end of it, concluded Mason Greenwood was not going to play for them again and they wouldn't be commenting further.
But we've had a club statement, a statement from Mason Greenwood and a lengthy open letter from Richard Arnold. Did they need to be the judge and jury? In their own letter, Arnold admits they haven't had access to all the evidence. They're almost leading people to ask more questions.
Is part of the statement a response to an article in The Athletic last week that Man Utd were planning to re-integrate Greenwood?
Kaveh Solhekol: There's a variety of ways of looking at what's happened today. What Man Utd would want us to believe and the message they want to get out there is that they had a long and thorough internal investigation, and at the end of that they have concluded Greenwood can't play for the club again, but they're going to look after him and his family and help him find a new club.
There's an alternative explanation. Adam Crafton's piece in The Athletic last Wednesday stated that at a meeting at the start of August, Arnold addressed his senior leadership team at Man Utd and had decided Greenwood would play for the club again, and would be re-integrated into the first-team squad.
He then followed it up with another story on Friday, which went into even more detail about how Man Utd had planned for how they would present Greenwood's re-integration into the first-team squad to the media and their fans. He even went so far as to say they had a list of journalists who they put into different categories – those who would be supportive, who would be hostile and who would sit on the fence.
The alternative explanation is that Man Utd, at the beginning of this month, decided Greenwood was going to play for them again. He was going to be brought back into the first-team squad. From a footballing perspective, they felt it was the right decision and were willing to absorb the criticism they were going to get. But because of what was reported on Wednesday, there's been a backlash, Man Utd fans have spoken out and written to Richard Arnold, we've had MPs speaking out – and it has appeared to make them think again.
What will happen now to Greenwood, given the club have said they have a duty of care towards him?
Kaveh Solhekol: What the club haven't said, for instance, is that they were terminating his contract. He still has two years left on the deal he signed in 2021. He's not being sacked, he's still a Man Utd employee.
But they have decided mutually he's not going to play for them again. Arnold makes the point at the end of his letter that he will help Greenwood to find a new club.
Call the 24-hour National Domestic Abuse Helpline on 0808 2000 247 for confidential, non-judgemental information and support.