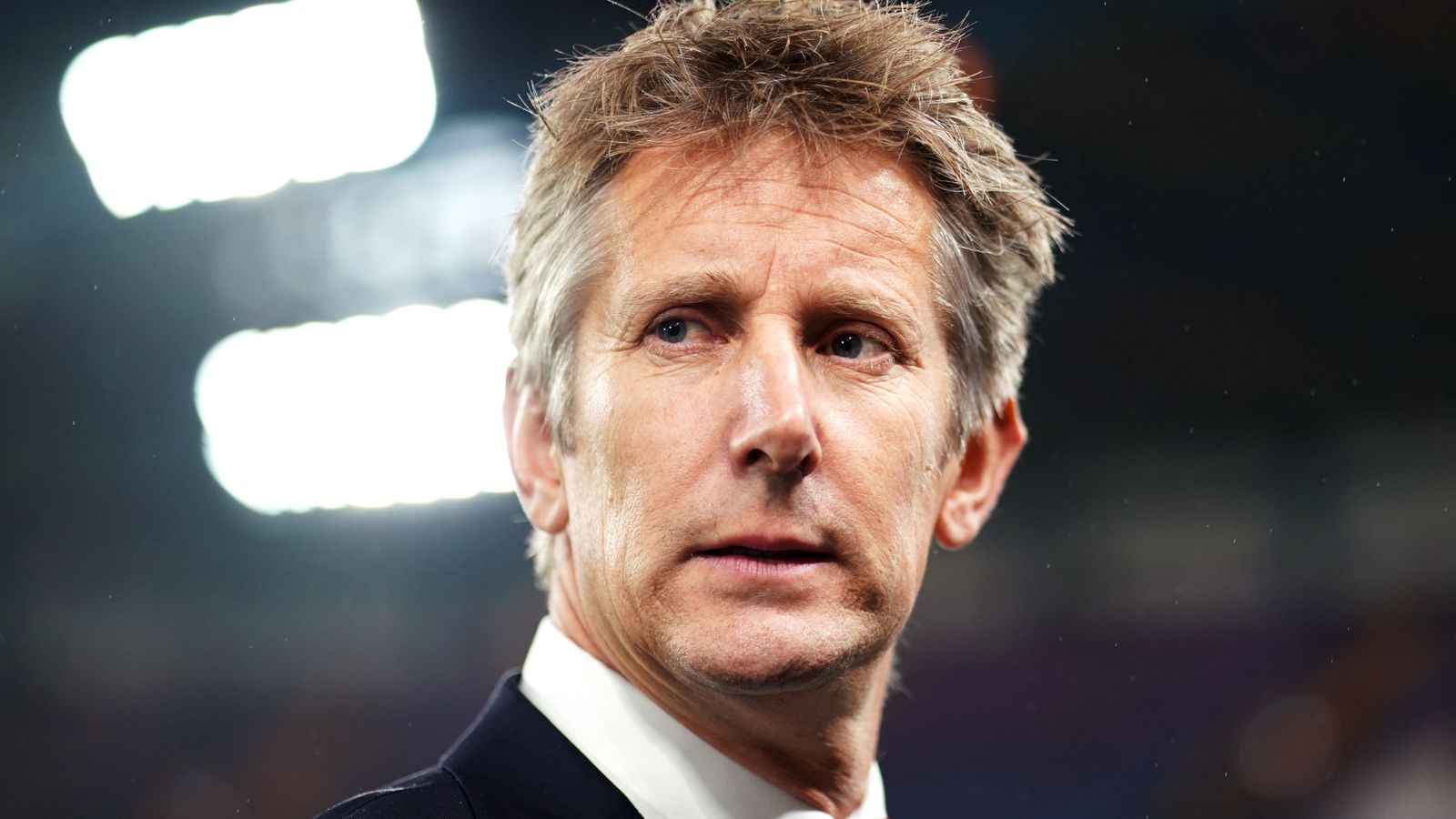 Ex-Man Utd goalkeeper Edwin van der Sar is out of intensive care after suffering a brain bleed two weeks ago, sharing the news on Twitter.
The 52-year-old was admitted to a Split hospital while on holiday in Croatia before being moved to the intensive care unit at a Dutch hospital.
However, he has now been discharged from the unit, and shared that he is hoping to return home next week.
Van der Sar posted on Twitter: "First of all, we want to thank everyone for all the great and supportive messages. I'm happy to share that I'm no longer in the intensive care unit. However, I'm still in hospital. I hope to go home next week and take the next step in my recovery!"
Manchester United were among the clubs who sent a message of support for their former goalkeeper, tweeting: "Sending all our love and strength to you, Edwin."
Fulham, with whom Van der Sar spent four years before joining United, tweeted: "Everyone at Fulham Football Club wishes Edwin a speedy recovery. We're thinking of you."
The Professional Footballers' Association tweeted: "The thoughts of everyone at the PFA are with Edwin and his family."
Van der Sar won the Premier League four times during his six years at United, as well as the Champions League in 2008, which he also lifted while at Ajax.
After retirement, he returned to Ajax where he took up the role of chief executive in 2016 but left the post at the end of last season.
Following a disappointing campaign, the club finishing third in the Eredivisie and missing out on Champions League qualification, Van der Sar announced he would be stepping down from his role after almost 11 years on the club's board.
"I feel the need to take some distance, to get some rest, and to do other things," he said on Twitter at the end of May.
"It doesn't feel good to take decisions about the future of this wonderful club in the coming period. That is why I have decided to resign."
After more than 200 appearances for Ajax and European success as part of Louis van Gaal's side, the Dutch 'keeper moved to Juventus, before signing with Fulham in 2001.
A switch to Old Trafford followed four years later, which also saw Van der Sar win the League Cup twice and the 2008 FIFA Club World Cup.
United, though, suffered defeat to Barcelona in both the 2009 Champions League final and again at Wembley in 2011, after which Van der Sar retired.
Van der Sar played 130 times for the Netherlands and for a spell was the nation's most-capped player.