Charlie Appleby took some of his stable stars to Newmarket's July Course ahead of Royal Ascot next week, with Prince of Wales's Stakes favourite Adayar the main attraction.
The son of Frankel comfortably beat subsequent Group One winner Anmaat in the Gordon Richards Stakes on his comeback this season and was partnered by William Buick in a gentle piece of work.
Second in the Champion Stakes last season, Appleby hopes the decision to keep the 2021 Derby winner in training at five is rewarded with a Group One win over 10 furlongs.
"It was a nice, pleasing piece of work. He is there now and we didn't want to be doing anything too strong with him," said Appleby. "You could see his enthusiasm in dragging William to his lead horse there and he went through the line well and had his ears pricked.
"I think it is a great experience for these horses and we are lucky to be able to do it. A week out we just want them to come up and enjoy themselves.
"He goes into the Prince of Wales's as near-favourite or joint-favourite and deservedly so on what we saw at the Guineas meeting. He has come forward for that first run.
"Hopefully we can get our rewards, more so for him, for staying in training.
"Any of these Group One races are hard to win. If you think you are worried about just Luxembourg or Bay Bridge then more fool you. Whoever turns up you respect them all, but I'm just delighted with how our horse is going into the race."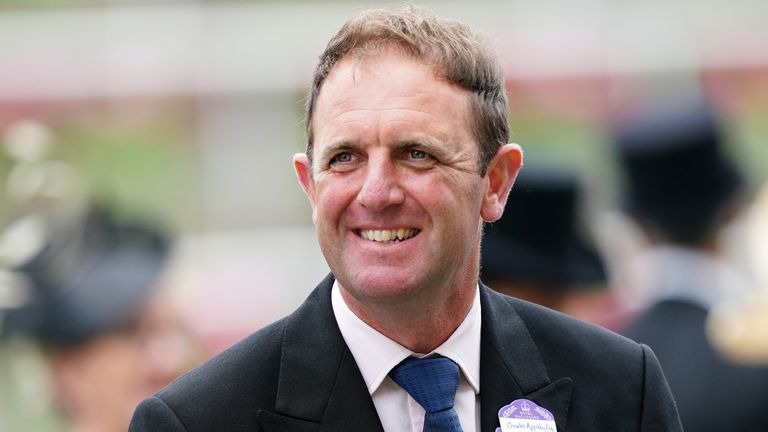 'Native Trial will get his Group One this year'
Appleby looks like fielding a very strong hand in the opening Queen Anne Stakes with Lockinge winner Modern Games and last year's Irish Guineas hero Native Trail.
"I was pleased with Native Trail's first run and he has definitely come forward for his run at Newmarket. As you know he has had wind surgery during the winter, but I was very pleased with that this morning," said Appleby.
"Like any of those older horses they take a bit of work and you could see the improvement from that first run. He moved well today, he has always got that raspiness but that is him. It doesn't stop him. I was pleased with the way he hit the line there.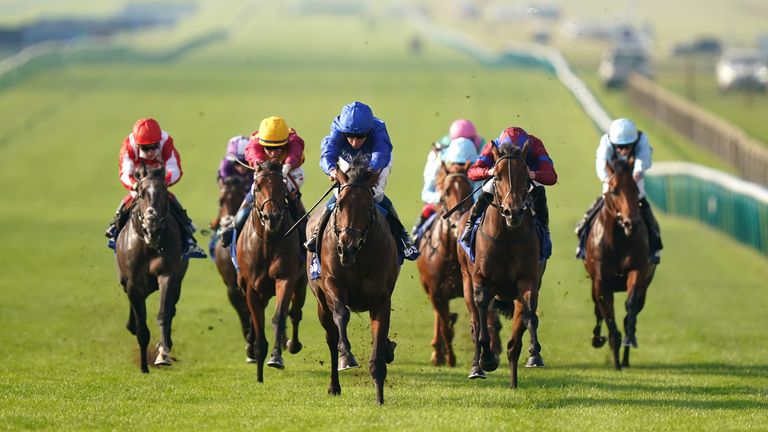 "He will head to the Queen Anne now along with Modern Games, who is back at home as he doesn't need to do any more himself.
"There is no doubt about it that it was all about Native Trail last season, but they don't know what price they are. To be fair from our own point of view we don't worry what price they are. They are two lovely horses to have around.
"One has already done it this year with Modern Games winning a Group One and I'm a strong believer Native Trail won't be too far behind him in getting his Group One this year."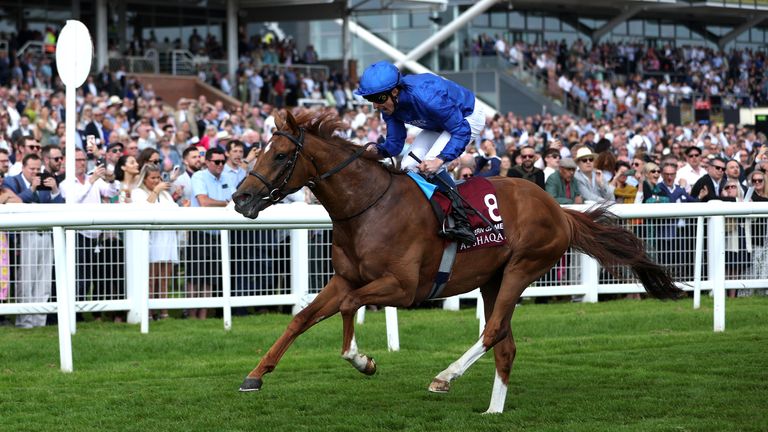 Breeders' Cup Turf winner Yibir, another who went through his paces, is stepping up markedly in trip for the Gold Cup. But Appleby believes his running style gives him a chance of staying the trip.
He said: "Yibir is heading towards the Gold Cup. I'm pleased with him and he showed plenty of enthusiasm today. He has definitely come forward for his run at Newbury.
"We know it is an extra mile on top of his normal trip, but on the back of what we have seen with the likes of Broome and those good older mile-and-a-half horses they can do that.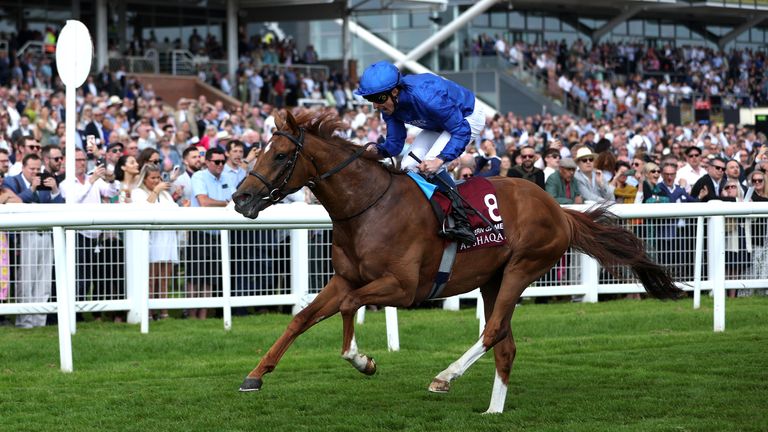 "Talking to the guys that have ridden in the Gold Cup they will often get the two miles, it is when you go beyond two miles that are obviously extreme distances for Flat horses.
"I would be a bit bold to say he is going to get the two and a half miles, but he has got the right run style and if it is quick ground we know he enjoys that sounder surface.
"William will be able to ride him coming into the race and if he comes good when the bell rings then he will be there as a live player that is for sure.
"These older mile-and-a-half horses don't get any quicker and the division he is in is a tough division now and we thought going this way might just open up some doors for him going the Gold Cup distance. It is an open division, but he is fit and well and I'm pleased with the way he is going into it."