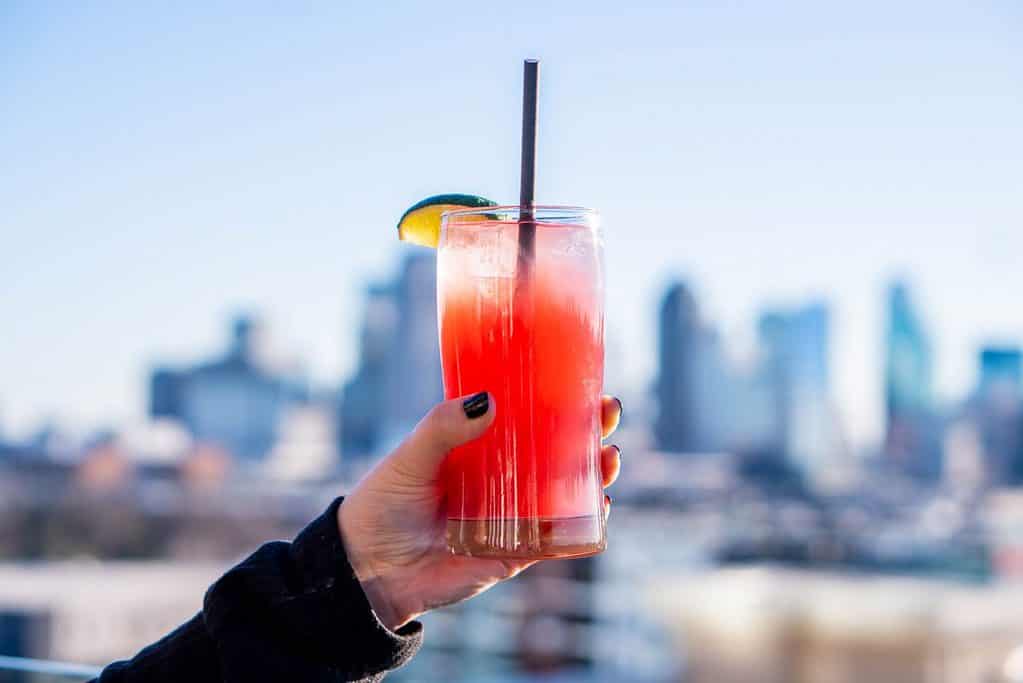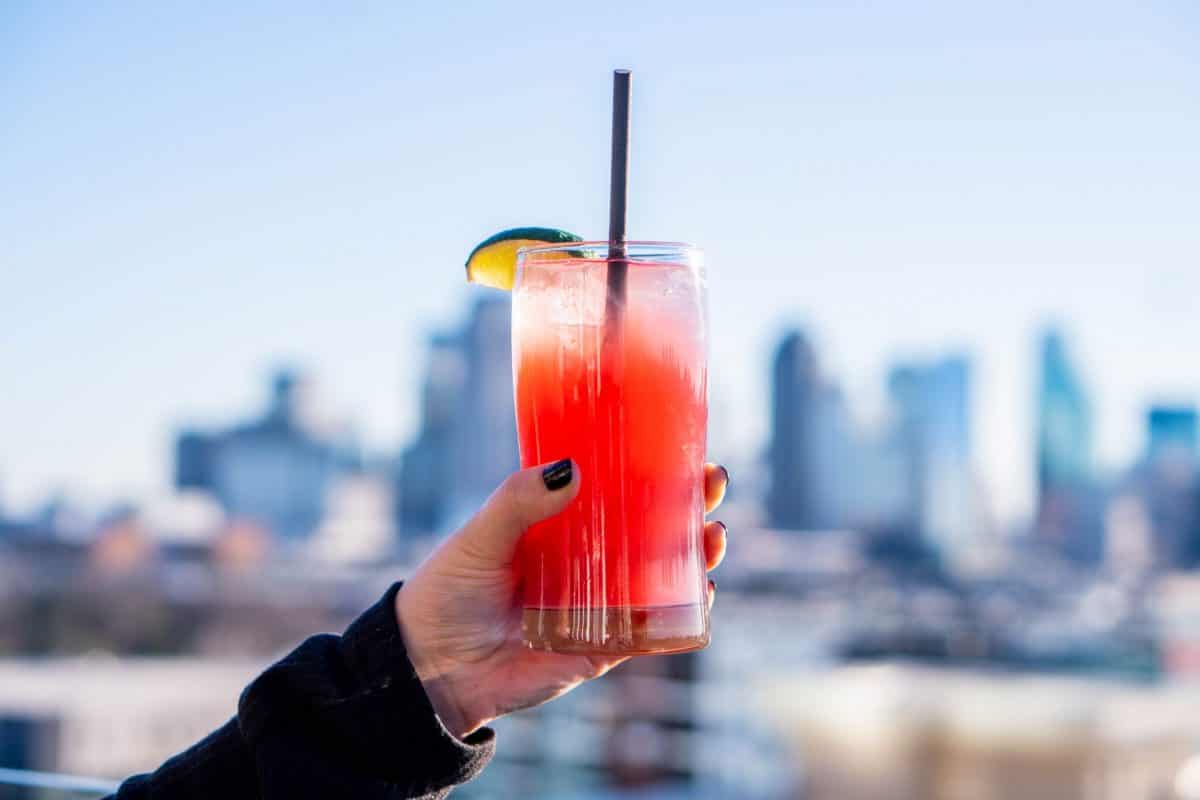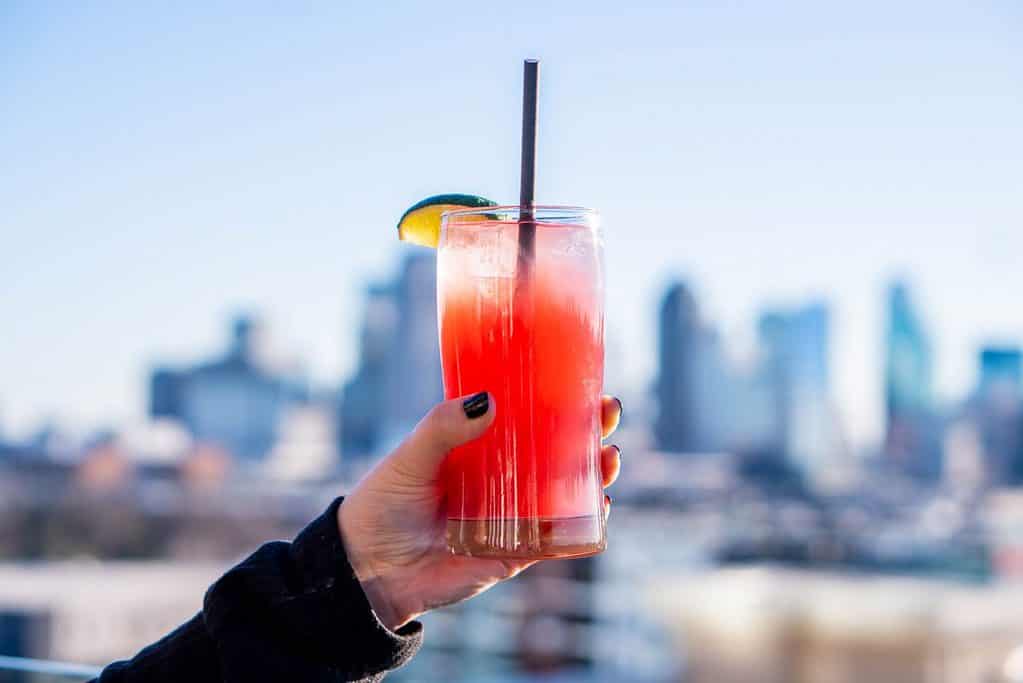 Al fresco dining can elevate a dining experience instantly. In Dallas, patio or rooftop season is short. The hot temperatures can keep people moving from AC environment to the next spot that has AC.
Once the weather is pleasant, you better run and enjoy outdoor dining while you can. Even with the short season, Dallas is not lacking in amazing rooftops that offer views, ambience, and true luxe.
Here are the best rooftop restaurants and bars in Dallas.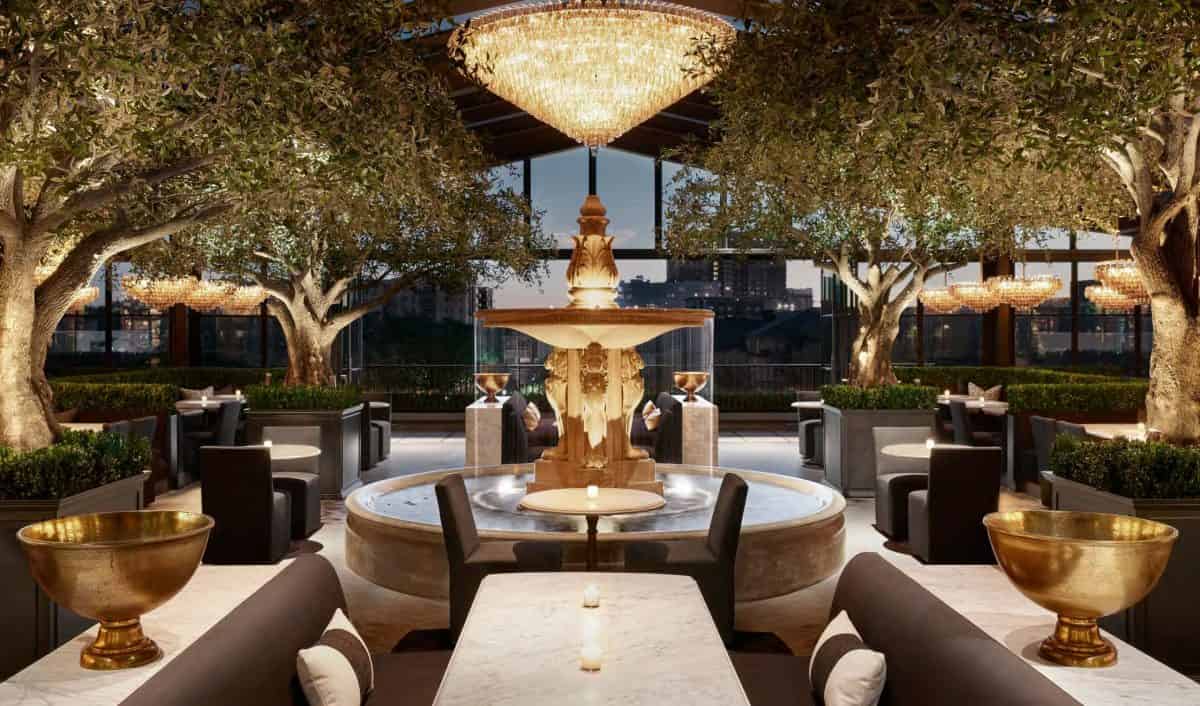 RH Rooftop is hard to get a reservation for a reason. Dallas natives know the ambiance and the insta-worthy décor makes this rooftop the place to be. If you need a reason to go into what was formerly known as Restoration Hardware, now you can walk through the luxury furniture store and climb the glamorous staircase up to the third floor where the restaurant is.
Out on the rooftop, your views are of all the lively shoppers and anyone strolling on Knox Street. Getting a drink and hanging out with friends is worth it. The food is pricey but you will be sure to enjoy the ambience.
RH Rooftop also made our list of best places to propose in Dallas.
Image Credit: RH Rooftop.
Lower Greenville is a popular location of Dallas for all dining experiences. HG Sply Co has a casual vibe that is perfect for casual happy hours. The large space runs the length of the restaurant below which allows for lots of seating, and is a surprisingly kid-friendly Dallas activity.
HG even has heaters and misters so you can stay comfortable. Whether you are enjoying brunch or going for dinner, the menu has plenty of healthy and flavorful options.
If you're looking for a swanky restaurant, Catbird lives up to your expectations. Located in the Thompson Hotel, the location feels exclusive as soon as you step off the elevator.
The cocktail lounge nails the vibe and décor. The rooftop has ideal views of downtown Dallas and you can admire the gorgeous hotel pools below. The wine list is extensive and the Catbird style on various classic drinks is worth trying.
If you are looking for great views of the Dallas skyline, check out Upside. Located in Uptown/West Village, you can take advantage of the walkability of the area.
The wine selection is on point and the staff is always friendly. This is a casual atmosphere but still offers a date worthy option.
Image Credit: Upside West Village.
This second floor patio offers downtown views and a laid-back atmosphere. Be prepared to wait or make a reservation. The small space fills up quickly.
Their rooftop is partially shaded which helps on the scorching hot days. Deep Ellum has unique views of Dallas and STIRR has a happy hour that includes deals on drinks and shared foods.
If you're looking for a great gathering spot, the rooftop at the Happiest Hour is ideal. There are lots of couches and a bar so it is set up for socializing.
The loaded cheddar fries are generous in size and are easily shared. The drinks are strong and with a friendly staff, this is an easy go-to spot.
The timeless and elegant vibe is obvious from the moment you walk up to The Henry. The classic awnings, the greenery, and the suede leather booths create a European flair.
The restaurant is massive, yet there are plenty of intimate sections throughout. The rooftop offers different options based on whether you'd like to socialize on couches or if you prefer a table and chair.
There is a partially covered terrace for those not wanting to sit in the sun. The Henry has a special food menu specific to their rooftop. The short-rib potstickers are very popular. The drinks are superb as well. Two of their outstanding options are the Fig and Ginger Mule and their Thai Grapefruit Smash.
With 60+ beers to pick from, the Sundown at Granada offers an ideal rooftop place for your next get together. If you follow them on Instagram, you can check out their special events and live music.
The outdoor space gives you the best vantage point of all that's going on in lower Greenville. The high top tables provide the perfect setting for happy hour or dinner. And, if you are looking for a good happy hour, Sundown has daily happy hour specials. On Saturday their menu boasts $2 Mimosas and $6 Bloody Marys.
When your rooftop views also include access to a swimming pool, you can extend your rooftop season all year long. The restaurant is located among some of the tallest buildings in Dallas, so you have a truly city feel. You can reserve a cabana or even an igloo.
The restaurant is found on the 19th floor of the Statler Hotel. One of their unique offerings is they have a Lemonade Stand. You can select your choice of alcohol and they will mix it with a craft lemonade. Check out their dress code so you show up in style!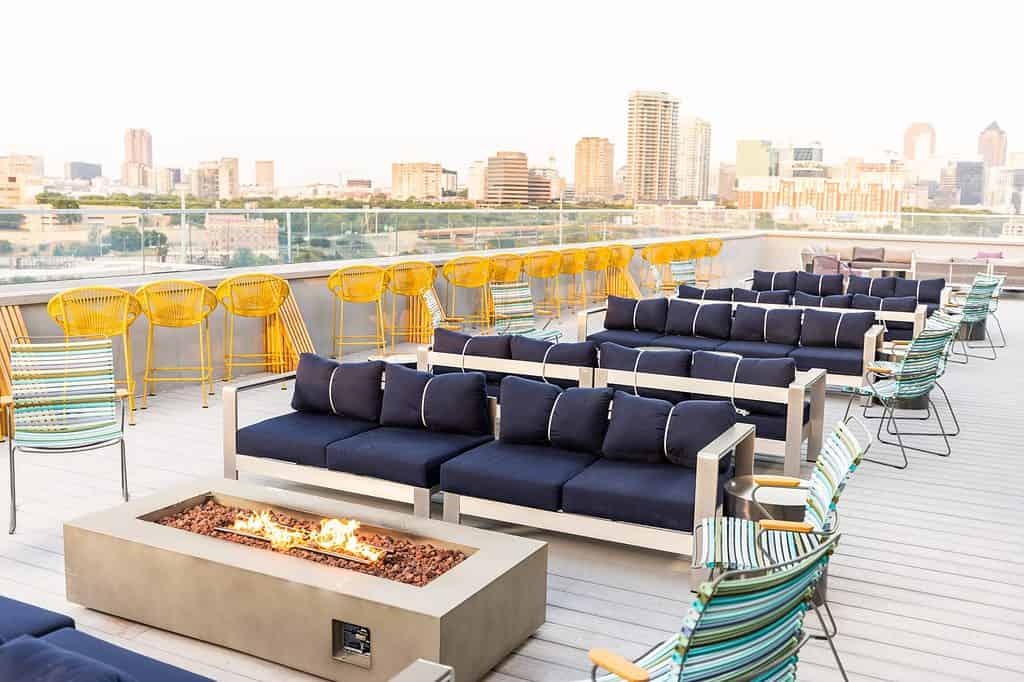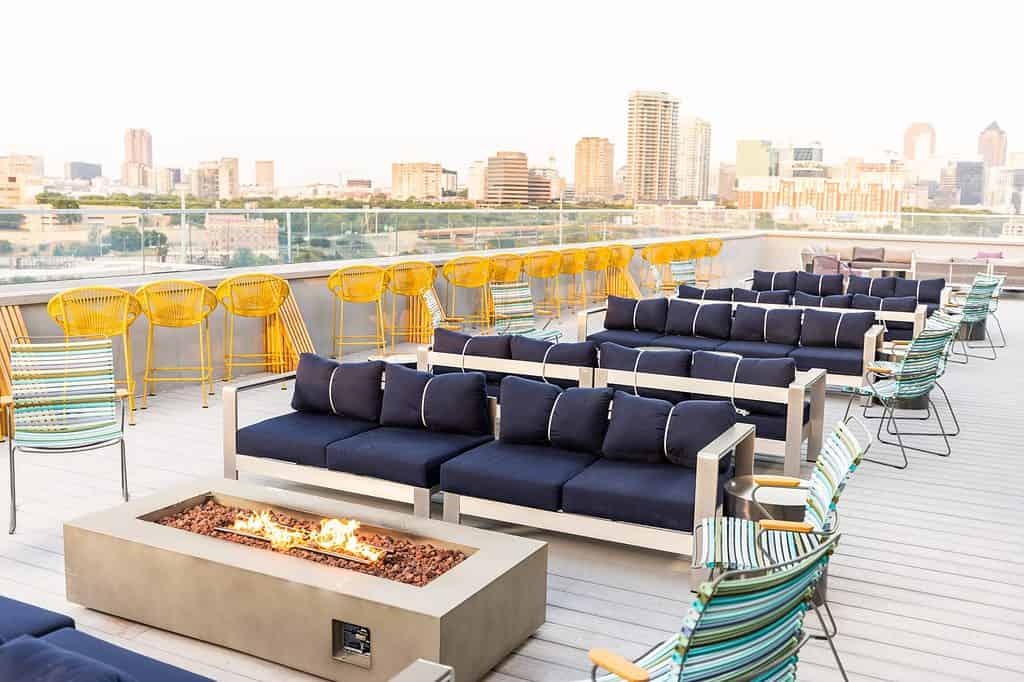 New to Dallas, this sophisticated restaurant is located in the heart of the Dallas Design District. They have an extensive drink menu and they even have a secret menu.
There is extensive seating options to enjoy the 360 views of the city. The modern décor and the options for both indoor and outdoor seating makes this a must try spot!
Image Credit: Sky Blu Rooftop Bar.
Best Dallas Rooftop Bars & Restaurants
Climbing upstairs to any of the rooftops in Dallas can help transform an average Thursday evening to a more magical experience. There is an elevated ambience in a great rooftop. And Dallas doesn't disappoint in rooftop options. Depending on the views or the desired atmosphere, there are plenty of amazing places to enjoy.
Featured Image Credit: Upside West Village.